Rather than collecting payments for yourself, you might want to allow others to collect and manage their own payments through your application, for example if you want to integrate GoCardless payments into an accounting and invoicing package.
You may be entitled to a share of our revenue or you can add your own fees on top of GoCardless's, providing a great revenue stream. If you're interested in this, please
contact our partnerships team
before you start your integration.
The OAuth API allows you to gain access to your users' GoCardless accounts securely without copying and pasting access tokens. There are four simple steps to a partner integration:
You generate a link to the GoCardless OAuth flow, embedding details of your app as well as a scope which defines the level of access you want the user to authorise
On the GoCardless OAuth page, your user logs in to their GoCardless account (or creates a new one), and agrees to connect their account to your app
We redirect back to you with a code, which you can exchange for a permanent access token, which you'll store
You can make API requests on your user's behalf using the access token, and you'll receive webhooks identified with their organisation ID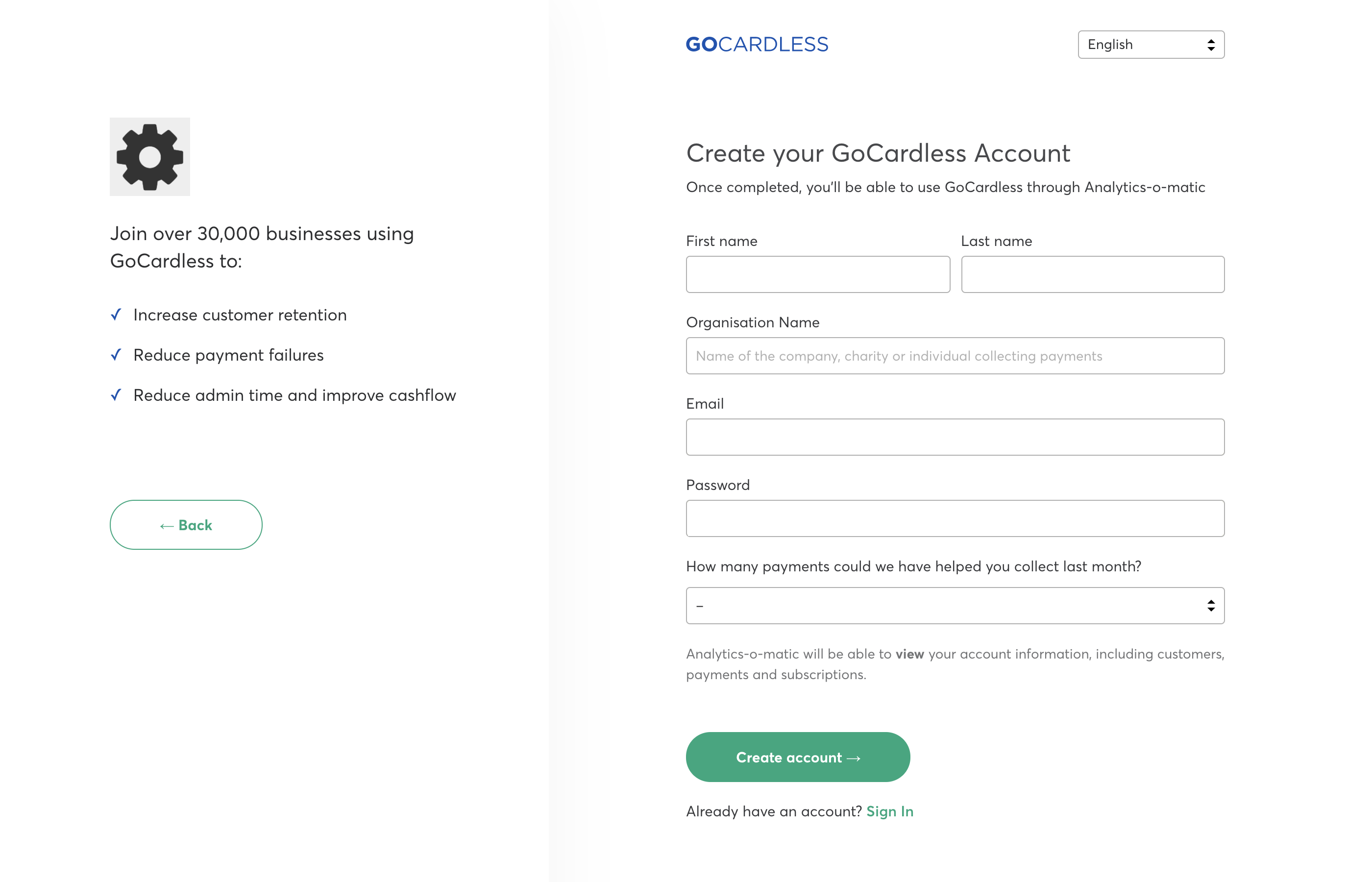 In this guide, we'll show you how to connect with other users' GoCardless accounts so you can make requests to the API on their behalf and receive their webhooks.